Please read this agreement carefully before accessing or using this site. By accessing or using the site, you agree to be bound to this agreement. The information and services on this site are provided by Glo-Con and its suppliers. By accessing and using this site, you agree to the terms and conditions below.

GLO-CON AND ITS SUPPLIERS DISCLAIM ALL EXPRESS AND IMPLIED WARRANTIES WITH REGARD TO THE INFORMATION, SERVICES, AND MATERIALS CONTAINED ON THIS SITE, INCLUDING WITHOUT LIMITATION ANY IMPLIED WARRANTIES OF MERCHANTABILITY, FITNESS FOR A PARTICULAR PURPOSE, AND NON-INFRINGEMENT. ALL SUCH INFORMATION, SERVICES, AND MATERIALS ARE PROVIDED "AS IS" AND "AS AVAILABLE" WITHOUT WARRANTY OF ANY KIND.

IN NO EVENT SHALL GLO-CON OR ITS SUPPLIERS BE LIABLE FOR ANY SPECIAL, INDIRECT, PUNITIVE, INCIDENTAL, EXEMPLARY OR CONSEQUENTIAL DAMAGES, OR ANY DAMAGES WHATSOEVER RESULTING FROM LOSS OF USE, BUSINESS, DATA OR PROFITS, LITIGATION AND THE LIKE, WHETHER BASED ON BREACH OF CONTRACT, TORT (INCLUDING NEGLIGENCE), PRODUCT LIABILITY OR OTHERWISE, EVEN IF ADVISED OF THE POSSIBILITY OF SUCH DAMAGES. YOU ACKNOWLEDGE AND AGREE THAT THE LIMITATIONS SET FORTH ABOVE ARE FUNDAMENTAL ELEMENTS OF THIS AGREEMENT AND THE SITE WOULD NOT BE PROVIDED TO YOU ABSENT SUCH LIMITATIONS. SOME STATE STATUTES MIGHT APPLY REGARDING LIMITATION OF LIABILITY.

You agree to indemnify, defend and hold harmless Glo-Con , its affiliates and suppliers from any liability, loss, claim and expense (including attorneys' reasonable fees) related to (i) your violation of this agreement, and (ii) your posting of material to this site.

All materials on this site, including property information and photos, (as well as the organization and layout of the site) are owned and copyrighted by Glo-Con or its suppliers and may be accessed, downloaded or printed for your personal non-commercial use only. Without the prior written permission of Glo-Con or its suppliers, you may not copy, distribute or transfer any material on this site, except for property information and photos, for in whole or in part.

Glo-Con and its suppliers may make improvements or changes in the information, services, products, and other materials on this site, or terminate this site, at any time without notice. Glo-Con may modify this agreement at any time, and such modifications shall be effective immediately upon posting of the modified agreement. Accordingly, you agree to review the agreement periodically, and your continued access or use of this site shall be deemed your acceptance of the modified agreement.

This site may include links to other Internet sites solely as a convenience to users. Glo-Con does not endorse any such sites or the information, material, products or services contained on or accessible through the sites, and you access and use such sites, including information, material, products and services therein, solely at your own risk.

Owners are responsible for the accuracy of the information on their property listings. Owners who provide photos to be used assert that the photos are their own property and these same owners have the publishing rights to said photos. Glo-Con is not responsible for any action, or omission of action, by any renter , buyer or seller obtained by the use of this site.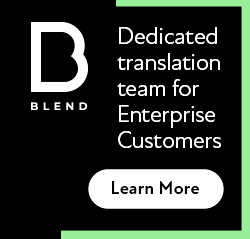 Sign up >>

Glo-con is hosting 46285 Real Estate Listings.

Glo-con,
International Real Estate Listings Directory
offering free and professional services to private home sellers and real estate agents. All material, the structure, and the layout are © 2013
Copyright
of Glo-con.com
Click Here to see all Resources